THIS  TRIBUTE  IS  TO  HONOR

 BUBBY  BENJAMIN GRALEY

1993 - 2008

Companion and Special Friend to 

                Rose Graley

Cross Lanes, WV 

  WELCOME TO 

 MEMORIAL CHAPEL

   YOU ARE WELCOME TO   

VISIT AS OFTEN AS YOU   

FEEL THE    

NEED AND STAY AS 

LONG  YOU WANT 

YOUR SEAT HAS BEEN RESERVED AND

   THERE IS SOMEONE SPECIAL WAITING TO SEE YOU

A  PLACE  FOR  REFLECTION

MEMORIAL  CHAPEL

FOR

BUBBY

Adam took time to name each one because each was unique.

When the patriarchs moved from place to place they never left them behind.

When humankind wanted to show God how much they loved Him and looked for a gift that would mean life and love, the sacrifice they would offer would be something like themselves...beings of unconditional love.

Noah and his family reached out to all the creatures and drew them into the Ark...they mattered so much.

And Jesus' life was touched by turtledoves, sheep and goats, ass and ox, fish and camels, birds of the air, and one lost lamb.

Animals matter because of their total YES to who they are....they live and do not question why or let life pass them by.

They matter because they are willing to leave their nature behind and attempt to assume ours....they wait for us, they try to speak their needs, they love with the totalness of their hearts. 

For this we are grateful.  

They gift us simply and humbly.

They love us without expectation of "things" but desire our protection and tender affection.

Animals matter...for all the world was theirs before it was ours.  

They welcomed us into the Garden of Eden...and will companion us through this world to the next.

Written by Fr. Dean Borgmeyer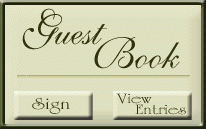 Thank you for visiting Bubby's Memorial 

 Before leaving please take a moment to sign Bubby's Guest Book

 You are welcome to leave a message

It will be a great comfort to Rose in the days to come


The Priests and many Parishioners as well as the the gals on the Pet Prayer Chain have been praying for Bubby. It was a tremendous comfort knowing so many of you cared.

About a year after my cat, who was 20 years and 8 months old, died in my arms I looked out on my hillside and there sitting on the platform of my 

St. Francis statue was the most pitiful looking starving cat.  He was very distrustful of people.  It took a lot of work and patience to get him to where he would come close enough that I could touch him.  When he let me touch him, I picked him up and gave him what was probably his first hug.  I sat him back down on my deck and said if you would like a good home, I would suggest you come inside.  He walked right into my laundry room.  I picked him up and carried him into the kitchen where Bubby was sitting.  Bubby hissed at him.  Baxter looked at him from my arms as if to say what is your problem.  That was all the hissing that went on.  They manage to live together with no problems......except that Baxter tried to groom Bubby all the time and sometimes Bubby gets aggravated with him.  Baxter will miss Bubby too.

                                                                                              Rose Graley

The poem Animals Matter was written by Fr. Dean Borgmeyer in June 1999 right before we went to the cemetery for the graveside service on my cat C.J.  He has said that it can be shared with any who might find comfort reading it.  After he got transferred to another city several hours away, he recorded it and it has been read each time one has passed on.   

                                                                                                  Rose Graley

Hmmmm ......INTERESTING - TWO WINDOWS 

BETTER TO WATCH YOU MY DEAR

MOM.........I THINK THE DISHES ARE DONE NOW

USE THE OTHER SINK PLEASE

SORRY - NO ROOM 

YOU'LL HAVE TO USE ANOTHER BASKET FOR 

THE EASTER EGGS

A righteous man regards the life of his beast              

This Tribute Produced by Tribute Memorial

    REST  IN  PEACE  PRECIOUS  BUBBY  

BEFORE YOU LEAVE PLEASE TAKE A FEW MINUTES TO SEE THE REST OF THIS BEAUTIFUL TRIBUTE MEMORIAL SITE 

No PopUp ads to Annoy You