A BEAUTIFUL SOUL HAS LEFT OUR WORLD

On Tuesday, November 5th, after what can only be described as a valiant struggle, my precious Toby peacefully joined Bijou, Bonnie and Amelia

There will always be a hole in my heart for this special boy who was unlike any other cat I have had the pleasure of living with. 

Toby had two very distinctive features. One was the most bushy beautiful tail you have ever seen with a white tip at the very end. 

The other was that he was absolutely the most charming gentleman you have ever met. I often attach human identities to my cats. I find its a good way for people to understand them a little more when I am trying to describe them. Toby was my Cary Grant. For those of who don't remember Cary Grant, George Clooney is a modern day Cary Grant. Handsome, sauve, debonair, charming, polite, patient with a sense of humor and he loved ladies. 

I first took Toby and his three siblings as fosters when they were about a month old. I couldn't let them go and Toby is the last of the most beautiful litter of kittens you have ever seen 

My Welcoming Committee - Toby, Tippy, Bella, Bonnie who used to always wait outside the bathroom until I came out

Always helping mom when she worked on the computer. He was very upset when I got a flat screen monitor until I got him a box to sleep in on top of my desk. He was at my elbow whenever I worked at the computer. At least I didn't have to keep moving his paw away from the monitor to see.

Toby loved it when I went out to the garden so he could have a swing

Bijou who was getting up in age used to hide in my closet to get away from the "kids"  

Toby always found her

Toby and his sister Bonnie were inseperable. Many times they would lay in spoon fashion and Bonnie would groom Toby. He always reminded me of  a Sultan in his harem. 

Toby loved everyone but when shy Amelia came on the scene, she wasn't as willing as Toby to be friends. Toby would not give up. For the first year when he came near she would bop him on the head. He followed her around like a love sick teenager and gave her space when he thought he shouldn't get too close. He took the head bopping in stride but was determined to win her over. Slowly but surely he eventually did. 

Not even Amelia, could resist Toby's charm

Toby and his beautiful tail inspired a couple of childrens stories. Unfortunately they never got to print but perhaps that is something I will do in his honor at some point in the future.

Click on picture if you would like to read the Tale of Toby's Tail

Toby was indeed a very special friend and I was so fortunate to have him in my life

We live within a fragile circle easily 

                                          and often breached

We who choose to surround ourselves 

with lives even more temporary than our own

We cherish memory as the only certain immortality 

                             never fully understanding the necessary plan

Unable to accept it's awful gaps 

                 we still would live no other way

YOU BROUGHT SO MUCH TO SO MANY

REST IN PEACE MY SPECIAL LITTLE GENTLEMAN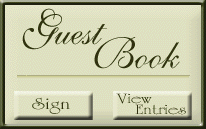 There is a very special place where beloved pets go after they die. This is only a temporary location. But there are trees and grass and lakes, and everything they love. Here they can play and eat and sleep, even better than they did before they died. Now, there are no aches or worries or dangers of any kind to trouble or threaten them. The only joy missing is their beloved human companion, you. 

All health is restored completely, and all injuries are healed. Dogs and cats play with each other like youngsters, and they do not have time to feel lonely for you. They miss you, and with the special wisdom that animals have, they trust that this condition will get better. And they confidently wait as they frolic. 

 Excerpt from

ALL PETS GO TO HEAVEN

Click Here To Read Full Story


My heartfelt gratitude to Dr. Barbara Winslow of Winslow Veterinary Mobile Services. Dr. Barbara has generously given me much needed support through this journey with Toby over the last couple of weeks. When the time was determined by Toby, she came to my home and made an extremely difficult experience a little more bearable. 

Thank you Dr. Barbara

If you enjoyed meeting Toby please feel free to sign his  Guest Book

Toby protecting Bonnie on Halloween from intruders who might steal the candy

Toby was a lover not a fighter, especially when the enemy looked like it came from outer space

Toby''s preferred method of drinking. No bowls on the floor for Toby. If he wanted a drink of water he would simply scratch on the vanity to let me know I was needed.

If you or someone you know is suffering from the loss of a pet or is at a point where they must make that final decision, please see the Tribute Memorial page. No one can understand those feelings as much as someone who has been through it themself.