T'WAS A FEW WEEKS BEFORE CHRISTMAS

AND IN THE SMALL HOUSE

TOBY AND BONNIE LAID 'ROUND

NO CARE FOR TOY OR MOUSE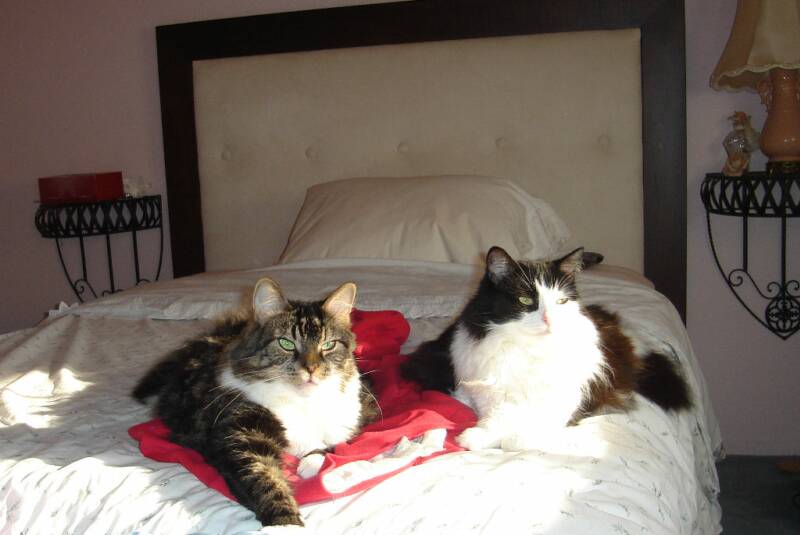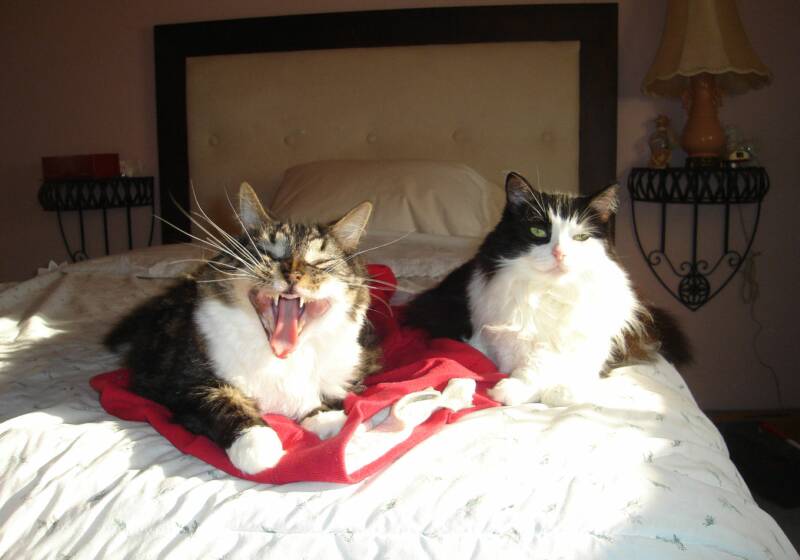 COVER YOUR MOUTH WHEN YOU YAWN

TOBY IT ISN'T POLITE

TO SHOW YOUR BACK TEETH

NO MATTER HOW SHINY OR BRIGHT

I'D PREFER LAYING HERE

AS ANY CAT WOULD

BUT I SUPPOSE WE SHOULD GO

JUST TO MAKE MOM FEEL GOOD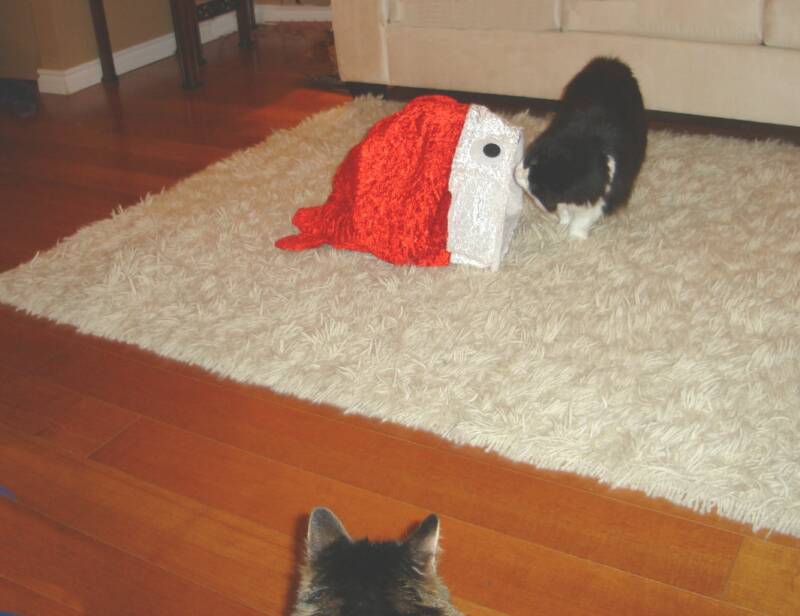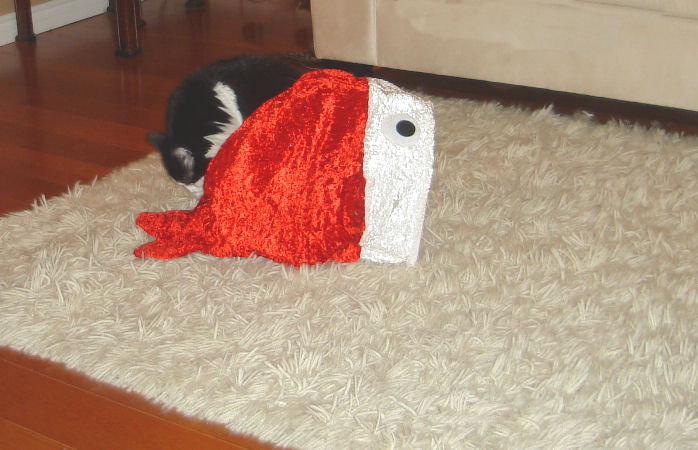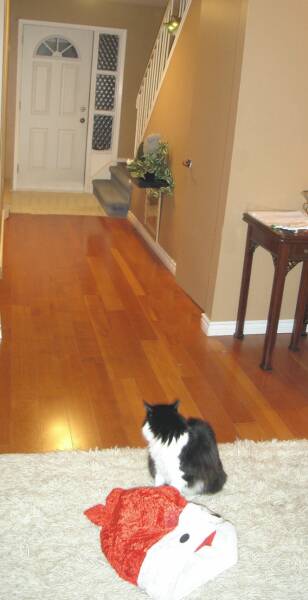 WHEN SUDDENLY MOM

CALLED TO THEM FROM BELOW

COME SEE THE PRESENT I BROUGHT

WITH THE BEAUTIFUL BOW

WHAT THE HECK IS THAT

IT LOOKS VERY STRANGE

DON'T GET TOO CLOSE BONNIE

I'M STAYING OUT OF ITS RANGE

COME ON TOBY

HOW MUCH HARM CAN IT DO

DONT BE A WIMP

IT DOESN'T HAVE ANY TEETH TO CHEW

SEE THAT TOBY

DON'T BE A DRAG

IT'S HARMLESS I TELL YOU

JUST A BIG BAG

ARE YOU NUTS?

I HEARD IT MAKE A SOUND

I'M OUT OF HERE PRONTO

I'M NOT WAITING AROUND

I DON'T LIKE IT

IT SEEMS OUT OF PLACE

IT SURE LOOKS STRANGE

LIKE ITS FROM OUTER SPACE

I WARNED YOU BONNIE

I USED TO BE SAUVE AND ATTRACTIVE

NOW LOOK WHAT'S HAPPENED

THANKS TO THAT ALIEN - IM RADIOACTIVE

THIS IS WHAT HAPPENED WHEN I BOUGHT A CRINKLY CHRISTMAS  FISH FOR BONNIE AND TOBY

MERRY CHRISTMAS TO ALL

AND TO ALL A GOOD NIGHT


LOVE

BONNIE AND TOBY

WHO SURVIVED THEIR PLIGHT

© 2009

The content of this page is copyright material. Use of the article in its entirety, portions of the article, or private pictures included herein is strictly prohibited and may not be published, reprinted or duplicated in any manner without the express permission of the author.